KITCHEN REMODELING FOR ALL STYLES & BUDGETS
We care about the comfort and functionality of your kitchen, which is why we pride ourselves in the best kitchen remodeling in Fairfield, Litchfield and New Haven counties. If your kitchen needs a facelift we're here for you, from the moment you call us for a free quote to the second you open your brand new cabinets for the first time. We believe a new kitchen doesn't have to break the bank, so we offer quality and luxurious features for homes of every size and budget.
A WIDE RANGE OF KITCHEN REMODELING SERVICES
Our services includes replacing and installing countertops, cabinets, islands, drawers and more. We can remove your old cabinetry, dispose of according to local regulations and install your brand new cabinets and fixtures. Kitchen remodeling is a great choice for homeowners looking to resell their property on the market or who desire to enjoy their house to its fullest potential. Choose from the best brand names and various materials, colors, wood grains and finishes. Match drawers or countertops to your flooring, or try a new style such as butcher block or marble countertops.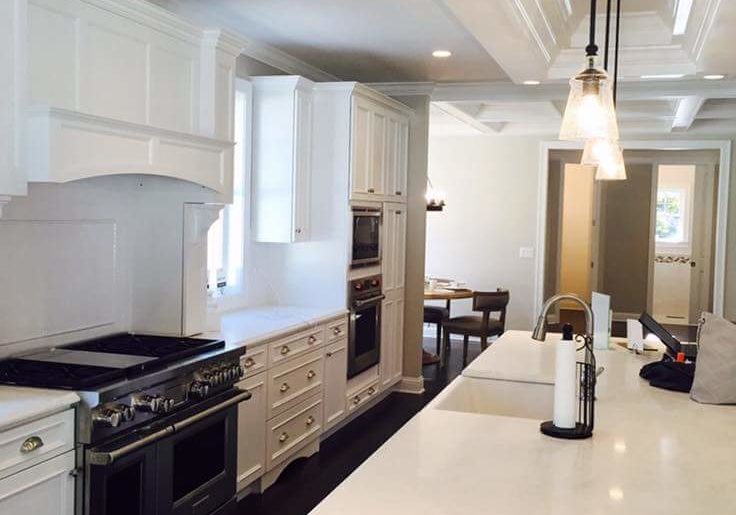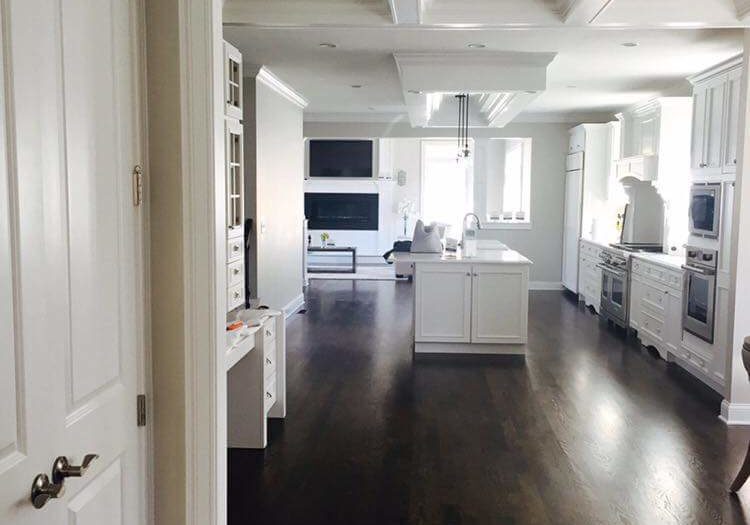 COMPLETE KITCHEN TRANSFORMATIONS
Experience the ease of self-closing drawers or install a carousel or island in your kitchen. The possibilities are exciting and attainable with our professionally licensed team. Tom Saint Painting & Remodeling LLC is a family-owned company committed to the Fairfield County community, allowing us to deliver top-notch service at a great price every day. We recommend scheduling an on-site estimate with us to discuss your ideas and family needs for a remodel and learn more about the many options available to you as a homeowner. Reimagine your kitchen as a beautiful space to unwind, grab a meal, bake or take a breath after a long day. Turn the old into new with Tom Saint Painting kitchen remodeling.
Contact Tom Saint Painting & Remodeling LLC at 203-362-9972 or contact us at the form to the right for a quote at no cost to you and find out more about our kitchen remodeling services for Connecticut homeowners inFairfield, Litchfield, and New Haven counties.