COMPLETE FLOORING SERVICES
We believe in putting the customer first and that means assessing the current condition of your floors and discussing what's currently working and what's desired in your decor. We work with brands of different styles and can help you to match or choose the perfect color, grain and material for your room based on the usage and look that you're striving for. It's important that a floor looks great, and the style & color match the home. Our dedicated professionals are skilled and professional.
REFINISHING, REPAIRING & RESTORING FLOORING
If you are a homeowner in the Fairfield, Connecticut area who is in need of floor refinishing, Tom Saint Painting can assist you with no problem. We also sanding and refinishing floors that have been damaged, scuffed or appear generally dull from normal wear and tear. Regardless of the age or size of your home we will use the best products to restore your floor to its prime condition. Our services are both indoor and outdoor, which means we can even help you transform your deck into a brand new backdrop for your outdoor space.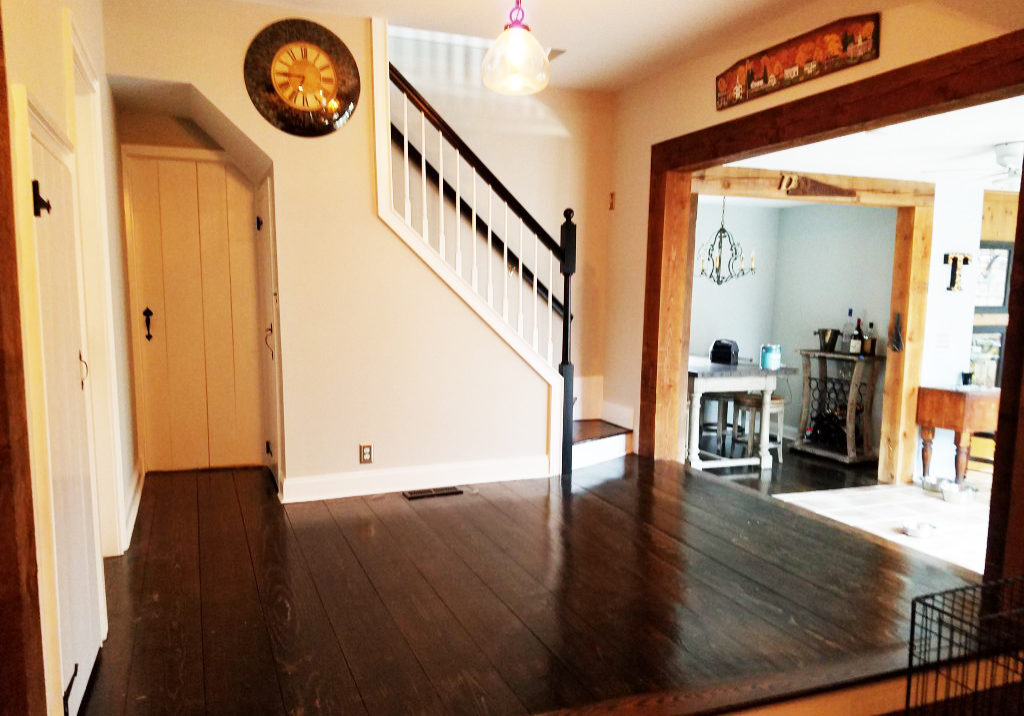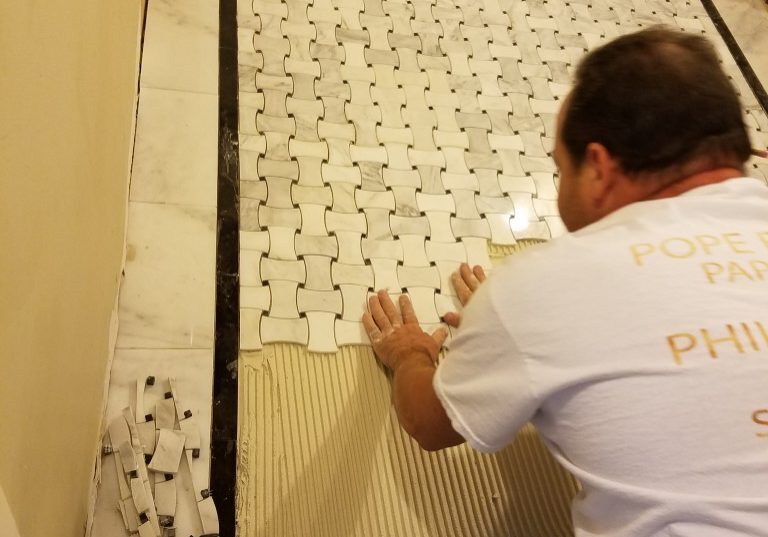 METICULOUS CRAFTSMANSHIP & CARE
We take the utmost care to protect the surrounding areas while we work and to preserve the integrity of your floors during installation. Our skilled professionals work with hardwoods, tile and more with experience in almost any flooring. You can rest assured that we possess the patience and know-how to work meticulously, polish or installing each plank to the desired finish. If you are interested in the exact process of finishing, ask our friendly customer service team about refinishing your floors. We provide free estimates on site for your specific flooring project.
Contact Tom Saint Painting & Remodeling LLC at 203-362-9972 or contact us at the form to the right for a quote at no cost to you and find out more about our high quality flooring services for Connecticut homeowners in the Fairfield, Litchfield, and New Haven counties.